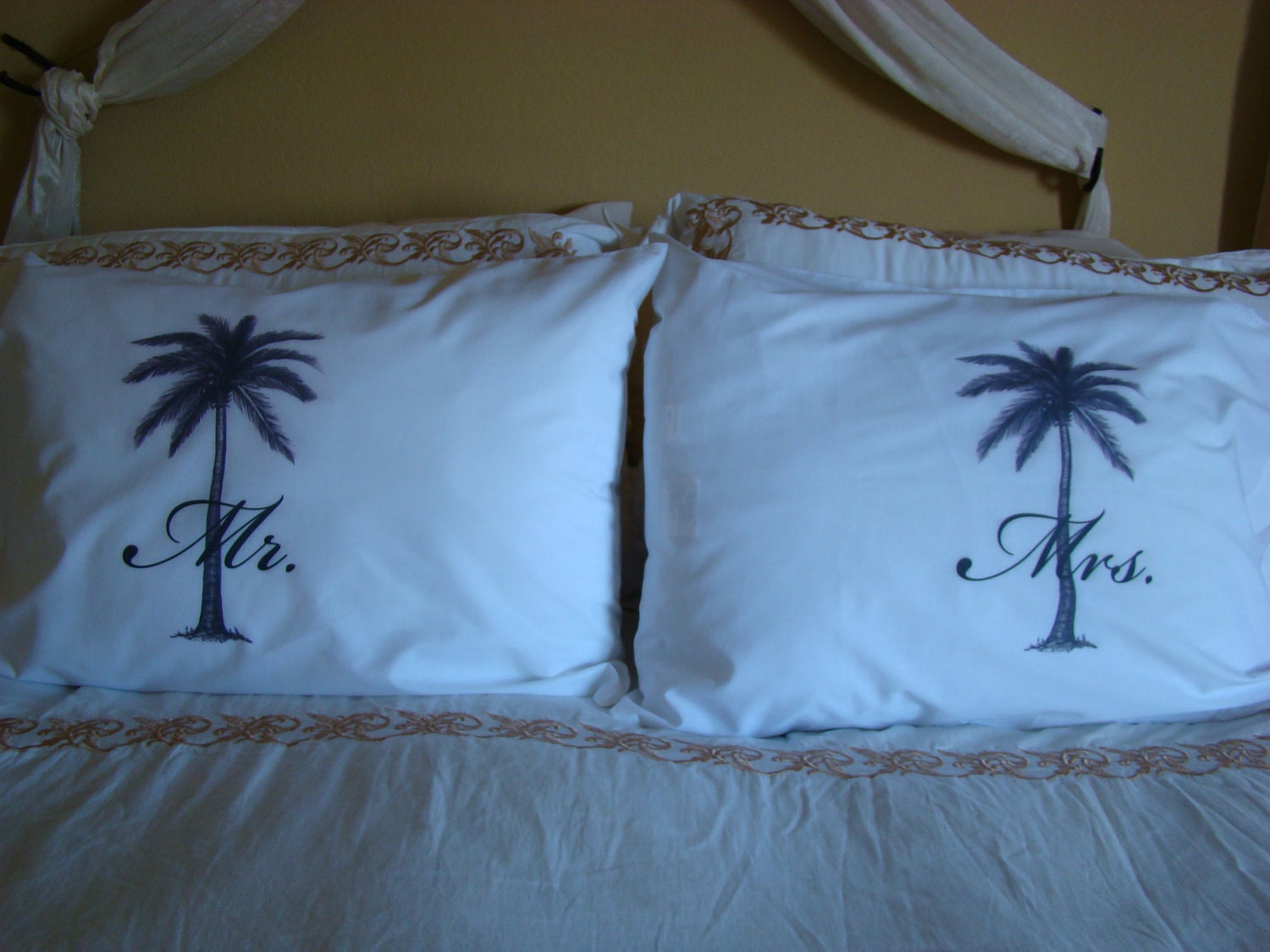 Mr. And Mrs. custom printed, super gorgeous, palm tree, pillowcases. The perfect wedding gift.
Every new couple love to see their official new Mr. and Mrs. in writing, what more beautiful way than to see it on custom pillowcases. The palm tree is printed from my own original pencil drawing. We reproducedit onto two nice, high quality pillowcases for the perfect gift.
I love this design and have a set on...
Click Here to Visit My Etsy Shop!