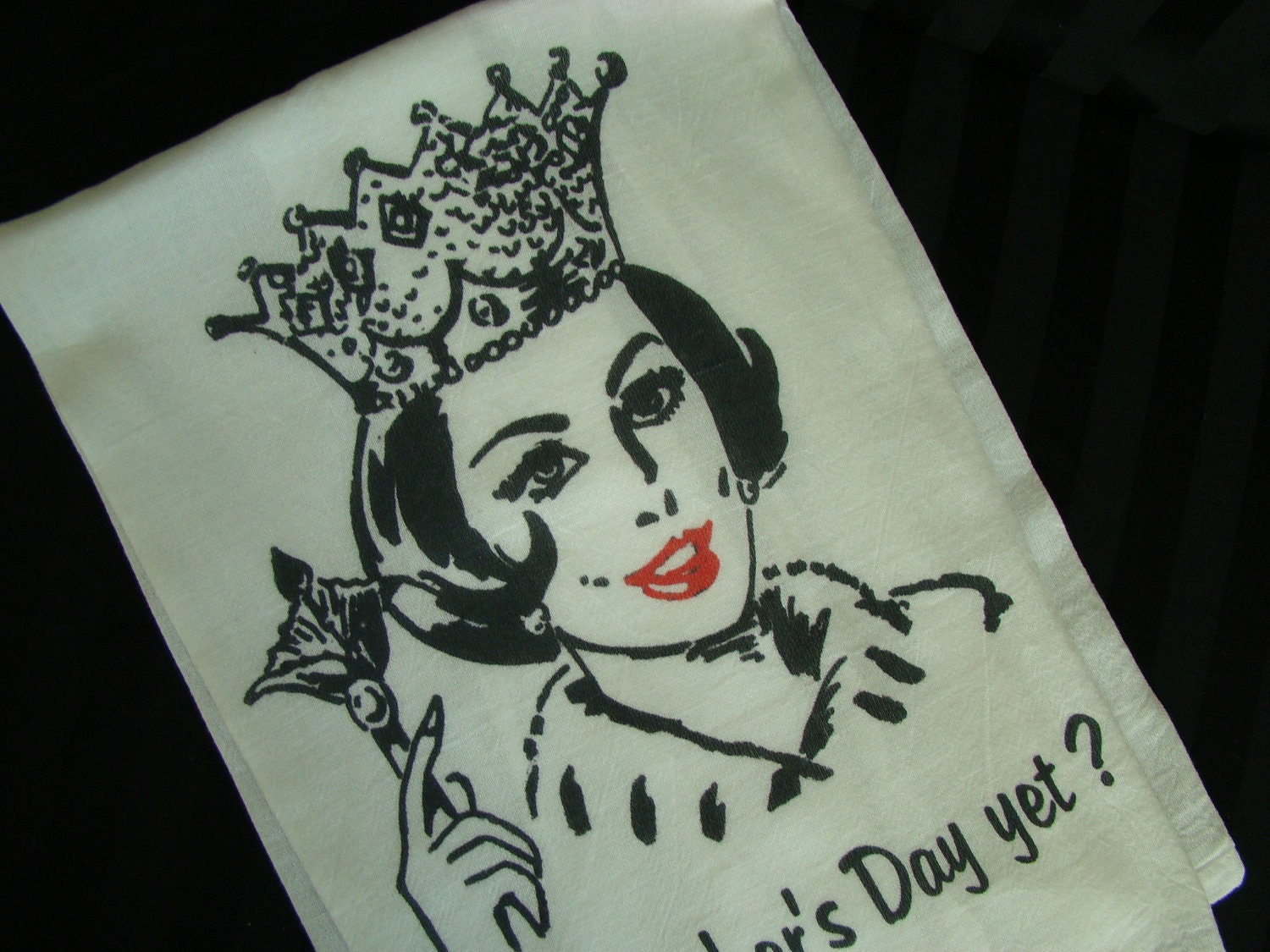 A wonderful towel not only for Mother's day but for every day, for Mom's everywhere.
Is it Mother's Day Yet? Don't we all wish it were Mother's Day everyday!
Love the whimsy!
This hard working Flour sack towel will get softer with every wash. Love the lint free
drying power too.
Nice Flour sack towel hand screened by me Kathryn
100% cotton
...
Click Here to Visit My Etsy Shop!