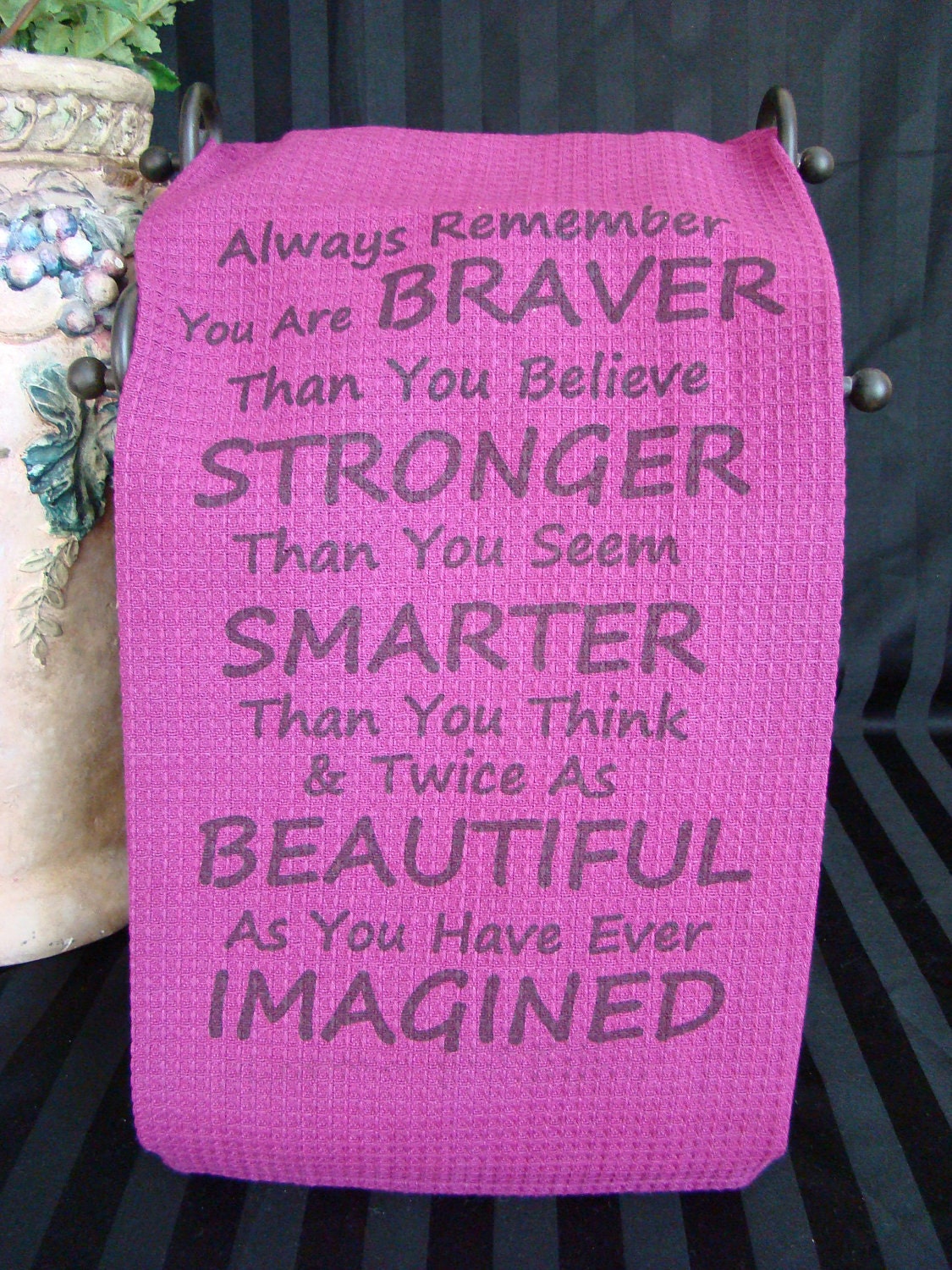 Always Remember, You are Braver than you believe, Stronger than you seem, Smarter than you think, and twice as Beautiful as you have ever Imagined.
Uplifting quote towel on a purple waffle weave. Give somone you love a boost with this wonderful, custom printed Quote towel. We could all use this little reminder, what a great way to start or end your day with this positive affermation. Love this great towel!
Click Here to Visit My Etsy Shop!